sera green
As small and medium-sized enterprises (SMEs) continue to face challenges in the competitive business world, embracing cutting-edge technologies becomes crucial for sustainable growth. One such technology that has gained significant momentum is Artificial Intelligence (AI). In this article, we will explore how SMEs can effectively leverage AI to streamline operations, enhance customer experiences, and drive overall success.
Introduction
Small and medium-sized enterprises (SMEs) are the backbone of the economy, driving innovation and creating employment opportunities. However, they often struggle to compete with larger corporations that have access to substantial resources. In this digital era, harnessing AI can level the playing field for SMEs. So, let's delve into the world of AI and its immense potential for businesses like yours.
Understanding AI in the Business Context
AI refers to the simulation of human intelligence in machines, allowing them to perform tasks that typically require human intelligence, such as problem-solving, learning, and decision-making. In the business context, AI can revolutionize processes and transform the way SMEs operate.
The Benefits of AI for SMEs
Embracing AI brings forth a myriad of advantages that can significantly impact the growth and success of SMEs
Enhanced Efficiency: AI automates repetitive tasks, freeing up valuable time and resources for SMEs to focus on core activities.
Improved Customer Experiences: AI-powered chatbots and virtual assistants provide 24/7 support, addressing customer queries promptly.
Data-Driven Decision Making: AI analyzes vast amounts of data to extract meaningful insights, empowering SMEs to make informed decisions.
Personalized Marketing Strategies: AI enables SMEs to target the right audience with personalized marketing campaigns, leading to higher conversion rates.
Streamlined Supply Chain: AI optimizes inventory management and demand forecasting, reducing wastage and improving supply chain efficiency.
Implementing AI Solutions in SMEs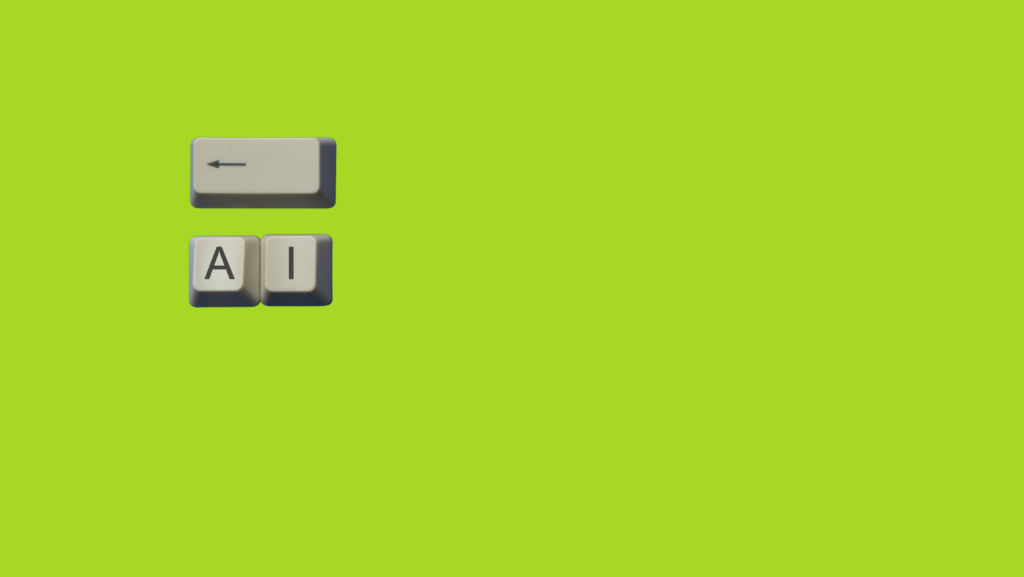 While adopting AI might seem intimidating, SMEs can start with small steps:
Identify Pain Points: Pinpoint areas in your business that could benefit from AI solutions. Start with one or two projects to avoid overwhelming your team.
Choose the Right Tools: Research and select AI tools that align with your business goals and resources. Consider cloud-based solutions for cost-effectiveness.
Data Quality and Security: Ensure your data is accurate and protected. AI relies heavily on data, so maintaining data integrity is paramount.
Collaborate with Experts: Collaborate with AI experts or hire AI consultants to guide you through the implementation process.
AI-Powered Customer Support
One of the most significant ways SMEs can benefit from AI is by implementing AI-powered customer support. With AI-driven chatbots and virtual assistants, SMEs can:
Provide 24/7 Support: AI-powered chatbots can handle customer queries at any time, even outside of regular business hours.
Personalized Interactions: AI systems can analyze customer data to provide personalized recommendations and responses.
Efficient Issue Resolution: AI can swiftly identify and resolve common customer issues, ensuring a seamless experience.
AI-Driven Marketing Strategies
AI revolutionizes the way SMEs approach marketing. By utilizing AI-driven marketing strategies, SMEs can:
Segment Audience Effectively: AI analyzes customer data to identify different customer segments and tailor marketing efforts accordingly.
Predict Customer Behavior: AI can predict customer preferences and behaviors, enabling SMEs to anticipate and fulfill their needs.
Automate Campaigns: AI automates repetitive marketing tasks, such as email campaigns and social media posts, saving time and effort.
AI-Enhanced Decision Making
AI empowers SMEs with data-driven decision-making capabilities:
Advanced Analytics: AI analyzes complex datasets to reveal patterns and trends, helping SMEs make more accurate predictions.
Risk Assessment: AI models can evaluate potential risks and opportunities, aiding SMEs in making proactive business decisions.
Real-time Insights: AI provides real-time insights, enabling SMEs to respond swiftly to market changes and stay ahead of the competition.
Optimizing Supply Chain with AI
AI transforms supply chain management for SMEs:
Inventory Optimization: AI algorithms forecast demand and optimize inventory levels, reducing excess stock and minimizing holding costs.
Supplier Management: AI analyzes supplier performance data, assisting SMEs in choosing reliable and cost-effective suppliers.
Enhanced Efficiency: AI streamlines logistics and distribution processes, ensuring timely deliveries and reducing operational costs.
AI-Driven Financial Insights
AI can be a game-changer in financial management for SMEs:
Automated Bookkeeping: AI automates financial tasks like bookkeeping and invoicing, reducing errors and saving time.
Fraud Detection: AI algorithms can detect fraudulent activities and flag suspicious transactions, safeguarding SMEs from financial losses.
Financial Planning: AI provides valuable insights for better financial planning, including cash flow projections and budget optimization.
The Future of AI in SMEs
AI is continuously evolving and holds tremendous potential for SMEs in the future:
AI-Powered Innovations: SMEs can expect more AI-driven innovations that cater to specific business needs.
Affordability and Accessibility: As AI technology matures, the cost of implementation is likely to decrease, making it more accessible to SMEs.
Competitive Advantage: Early adopters of AI will gain a competitive edge by optimizing operations and customer experiences.
Overcoming Challenges of AI Adoption
While AI offers significant benefits, SMEs may face some challenges during the adoption process:
Cost Considerations: AI implementation may require initial investments, but the long-term benefits outweigh the costs.
Data Privacy Concerns: SMEs must prioritize data protection and comply with data privacy regulations to build trust with customers.
Training and Upskilling: Employees need training to work effectively with AI systems and understand their potential fully.
Building Trust and Transparency with AI
As AI becomes more integrated into business processes, SMEs must focus on building trust with customers:
Transparency: Be open and transparent about the use of AI in your operations to reassure customers about data privacy.
Ethical AI Practices: Implement ethical AI practices to ensure fairness, accountability, and transparency in decision-making.
Preparing Employees for AI Integration
Employee readiness is crucial for successful AI integration:
Training Programs: Provide training programs to help employees adapt to AI systems and use them effectively.
Emphasize Collaboration: Encourage a culture of collaboration between humans and AI to maximize productivity and efficiency.
Balancing AI with Human Touch
While AI offers numerous benefits, human interaction remains essential:
Personalized Customer Engagement: Combine AI's analytical capabilities with human empathy to provide personalized customer experiences.
Critical Thinking: Encourage employees to use AI as a tool to enhance their critical thinking and problem-solving skills.
Conclusion
AI is not just reserved for big corporations; it has a significant role to play in the growth of SMEs as well. By leveraging AI technologies, small businesses can enhance their efficiency, boost customer experiences, and make informed decisions for sustainable success. Embrace the power of AI and steer your SME towards a brighter future.
FAQs
How can SMEs benefit from implementing AI in their business?
SMEs can benefit from AI by improving efficiency, enhancing customer experiences, making data-driven decisions, and streamlining supply chain operations.
What are the initial steps for SMEs to start with AI implementation?
SMEs should identify pain points, choose the right AI tools, ensure data quality and security, and collaborate with AI experts to start with AI implementation.
How can AI improve customer support for SMEs?
AI-powered chatbots and virtual assistants enable SMEs to provide 24/7 support, personalize interactions, and resolve customer issues efficiently.
Can AI-driven marketing strategies lead to higher conversion rates?
Yes, AI-driven marketing allows SMEs to target the right audience with personalized campaigns, leading to higher conversion rates.
Can AI-driven marketing strategies lead to higher conversion rates?
Yes, AI-driven marketing allows SMEs to target the right audience with personalized campaigns, leading to higher conversion rates.
How can SMEs prepare their employees for AI integration?
SMEs can provide training programs and encourage a culture of collaboration to prepare employees for effective AI integration.
In conclusion, AI presents a tremendous opportunity for SMEs to thrive in the modern business landscape. By embracing AI technologies and overcoming challenges, small businesses can harness their potential to achieve sustainable growth and success.