sera green
Introduction
In today's digital age, marketing to the younger generation requires a unique approach. Gen Z, born between the mid-1990s and early 2000s, is a connected and tech-savvy demographic that demands personalized and authentic experiences. To effectively reach and engage with Gen Z, businesses need to master digital marketing strategies specifically tailored for this audience.
This comprehensive guide, "The Gen Z Blueprint: Mastering Digital Marketing for a Connected Generation," provides valuable insights and actionable tips to help businesses navigate the digital landscape and successfully connect with Gen Z. From understanding their behavior to leveraging social media platforms and optimizing content, this blueprint will equip you with the tools and knowledge needed to thrive in the Gen Z era.
The Gen Z Blueprint: Mastering Digital Marketing for a Connected Generation
In this section, we'll explore the various components of the Gen Z blueprint and how businesses can implement them to create effective digital marketing strategies that resonate with this connected generation.
Understanding Gen Z: Who Are They?
Gen Z is a dynamic and diverse generation that has grown up in a digital world. To effectively engage with them, it's crucial to understand their characteristics, preferences, and behaviors.
The Power of Personalization: Customizing Experiences for Gen Z
Gen Z values personalized experiences and authenticity. Discover how businesses can leverage personalization to create tailored marketing campaigns that resonate with this audience.
Social Media Mastery: Reaching Gen Z on Popular Platforms
Social media plays a significant role in the lives of Gen Z. Learn how to leverage platforms such as Instagram, TikTok, and Snapchat to effectively engage with this demographic and build brand loyalty.
Influencer Marketing: Leveraging Gen Z's Trusted Voices
Influencer marketing has become a powerful tool for reaching Gen Z. Explore how to identify and collaborate with influencers who align with your brand values and appeal to your target audience.
Video Content Strategy: Captivating Gen Z Through Visual Storytelling
Video content is a preferred medium for Gen Z. Discover strategies for creating compelling video content that captures their attention, tells a story, and encourages them to share it with their peers.
User-Generated Content: Harnessing Gen Z's Creative Potential
Gen Z loves to participate and contribute to the brands they love. Learn how to tap into their creativity and leverage user-generated content as a powerful marketing tool.
Mobile Optimization: Creating Seamless Experiences on the Go
Gen Z is a mobile-first generation, relying heavily on smartphones for browsing and purchasing. Explore strategies for optimizing your digital presence for mobile devices and delivering seamless experiences.
Authenticity and Transparency: Building Trust with Gen Z
Gen Z values transparency and authenticity in the brands they support. Discover how to build trust and establish an authentic brand identity that resonates with this connected generation.
Gamification: Engaging Gen Z through Interactive Experiences
Gamification can be a highly effective strategy for engaging Gen Z and keeping them invested in your brand. Learn how to incorporate gamified elements into your marketing campaigns and capture their attention.
Social Causes and Purpose-Driven Marketing: Connecting with Gen Z's Values
Gen Z is passionate about social causes and expects brands to contribute positively to society. Explore how to incorporate purpose-driven marketing into your strategies and connect with Gen Z's values.
Data-Driven Insights: Leveraging Analytics to Understand Gen Z
Analytics and data provide valuable insights into Gen Z's behavior and preferences. Learn how to leverage data to understand your audience better and optimize your marketing efforts.
Omni-Channel Approach: Creating a Cohesive Brand Experience
Gen Z interacts with brands across multiple channels. Discover how to create an omni-channel approach that ensures a consistent and seamless brand experience across different touchpoints.
SEO and Content Optimization: Reaching Gen Z through Search
Optimizing your content for search engines is crucial when targeting Gen Z. Explore effective SEO strategies and content optimization techniques to increase visibility and drive organic traffic.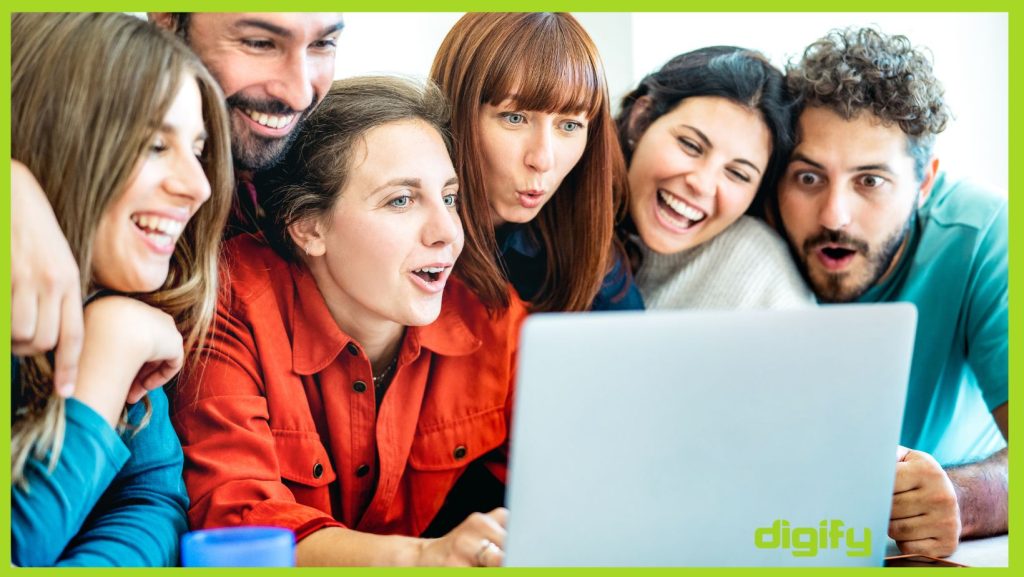 Micro-Influencers: Leveraging Niche Communities to Reach Gen Z
Micro-influencers have gained popularity among Gen Z for their authenticity and niche expertise. Learn how to collaborate with micro-influencers and tap into their dedicated communities.
Social Listening: Understanding Gen Z's Conversations
Social listening allows businesses to gain insights into Gen Z's conversations and preferences. Discover tools and techniques to monitor social media platforms and engage with your audience effectively.
Augmented Reality and Virtual Reality: Immersive Experiences for Gen Z
Augmented reality (AR) and virtual reality (VR) offer unique opportunities to engage Gen Z through immersive experiences. Explore how to incorporate AR and VR technologies into your marketing strategies.
Chatbots and AI-Powered Customer Support: Enhancing Gen Z's Experience
Gen Z appreciates fast and efficient customer support. Learn how to leverage chatbots and AI-powered solutions to enhance their experience and provide instant assistance.
Emotional Branding: Connecting with Gen Z's Emotions
Emotional branding creates a lasting impact on Gen Z. Discover how to evoke emotions, tell authentic stories, and build meaningful connections with this generation.
Social Commerce: Facilitating Seamless Purchasing Experiences
Gen Z expects seamless and integrated purchasing experiences. Explore social commerce strategies that enable frictionless transactions and streamline the buying process.
Privacy and Data Protection: Respecting Gen Z's Digital Privacy
Gen Z is concerned about data privacy and expects brands to protect their information. Learn how to prioritize privacy and data protection in your digital marketing strategies.
International Marketing: Reaching Gen Z Across Borders
Gen Z is a globally connected generation. Explore strategies for expanding your reach and effectively marketing to Gen Z across different countries and cultures.
Gen Z Trends and Predictions: Staying Ahead of the Curve
The digital landscape is constantly evolving, and it's essential to stay updated on the latest trends and predictions for Gen Z. Discover insights and predictions to help you stay ahead of the curve.
FAQs
Q: What age group does Gen Z encompass? A: Gen Z includes individuals born between the mid-1990s and early 2000s, making them roughly 8 to 25 years old.
Q: How can businesses personalize experiences for Gen Z? A: Businesses can personalize experiences for Gen Z by leveraging data, tailoring content, and creating personalized offers that align with their preferences and interests.
Q: Which social media platforms are popular among Gen Z? A: Gen Z gravitates towards platforms like Instagram, TikTok, Snapchat, and YouTube, where they can engage with content creators and connect with their peers.
Q: How can businesses leverage user-generated content? A: Businesses can encourage Gen Z to create and share content related to their brand by running user-generated content campaigns, contests, or featuring their customers' content on social media.
Q: Why is authenticity important when targeting Gen Z? A: Gen Z values authenticity and is more likely to support brands that are genuine, transparent, and align with their values.
Q: How can businesses incorporate gamification into their marketing strategies? A: Businesses can incorporate gamification by creating interactive experiences, incorporating rewards and challenges, and designing campaigns that encourage participation and competition.
Conclusion
Mastering digital marketing for Gen Z is essential for businesses to stay relevant and effectively connect with this connected generation. By understanding their preferences, leveraging social media platforms, optimizing content, and embracing authenticity, businesses can create compelling marketing campaigns that resonate with Gen Z's unique characteristics and behaviors. Stay ahead in the rapidly evolving digital landscape by mastering "The Gen Z Blueprint: Mastering Digital Marketing for a Connected Generation."