sera green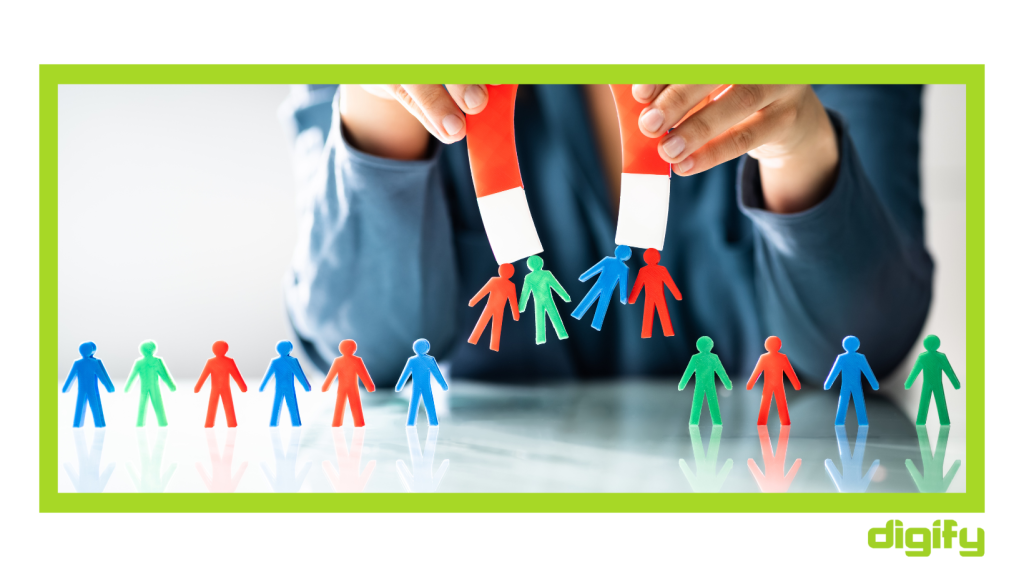 Are you struggling to generate high-quality leads for your business? In today's competitive digital landscape, it's essential to optimize your website to outsmart the competition and attract a flood of valuable leads. In this article, we'll explore effective strategies and techniques to help you maximize the lead-generation potential of your website.
In the age of digital marketing, your website plays a crucial role in driving business growth. It serves as a virtual storefront, representing your brand and enticing potential customers to engage with your products or services. However, a website alone is not enough. To generate a steady stream of high-quality leads, you need to implement a well-thought-out strategy.
Understanding High-Quality Leads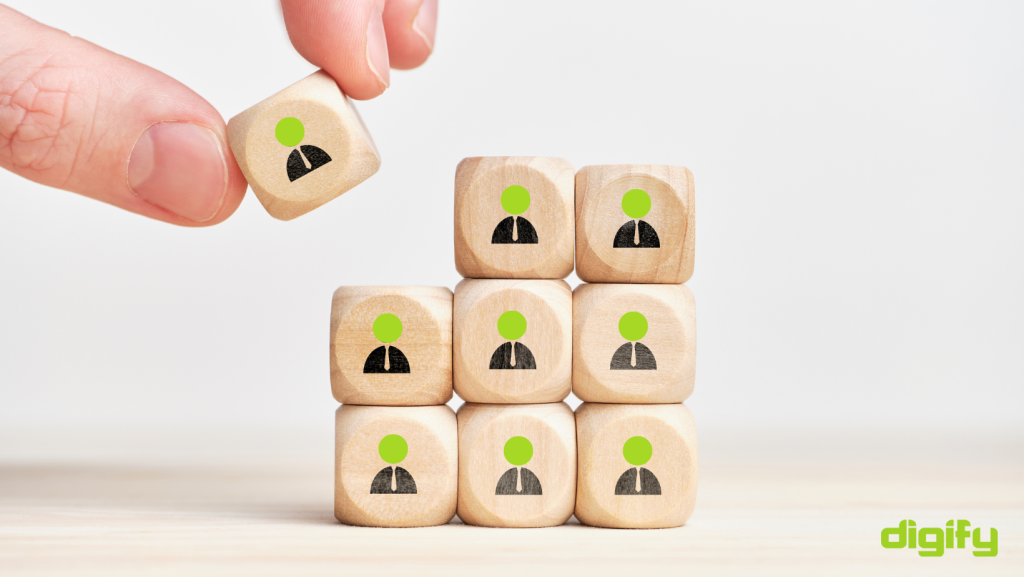 Before diving into lead generation tactics, let's first define what constitutes high-quality leads. These are potential customers who have a genuine interest in your offerings and are more likely to convert into paying customers. Quality leads possess characteristics that align with your target audience and are more likely to engage and convert.
Definition of High-Quality Leads
High-quality leads are individuals or businesses who have demonstrated a strong intent or need for your products or services. They have engaged with your brand, shown interest in your content, and are more likely to become loyal customers.
Importance of High-Quality Leads
Generating high-quality leads is vital for sustainable business growth. These leads have a higher potential for conversion, leading to increased revenue and profitability. Moreover, they tend to have a longer customer lifetime value and are more likely to become brand advocates, referring others to your business.
Analyzing Your Target Audience
To effectively generate high-quality leads, you must thoroughly understand your target audience. This involves creating buyer personas and conducting comprehensive market research.
Creating Buyer Personas
Buyer personas are fictional representations of your ideal customers. By defining their characteristics, demographics, preferences, and pain points, you can tailor your marketing efforts to resonate with their needs and desires. This understanding allows you to create relevant and engaging content that attracts and converts your target audience.
Conducting Market Research
Market research provides valuable insights into your industry, competitors, and target audience. By analyzing market trends, customer behavior, and competitor strategies, you can identify gaps and opportunities. This knowledge enables you to craft a competitive advantage and position your website as the go-to resource for your target audience.
Optimizing Your Website
To maximize lead generation potential, your website must be optimized for user experience and conversion. Implement the following strategies to enhance your website's effectiveness.
User-Friendly Navigation
Ensure your website is easy to navigate, with clear menus and intuitive design. Visitors should be able to find information effortlessly and access your conversion points without confusion or frustration.
Mobile Responsiveness
With the rise of mobile usage, it's essential that your website is fully responsive across all devices. Mobile-friendly design enhances user experience and ensures seamless browsing, regardless of the device used.
Page Load Speed
Optimize your website's loading speed to reduce bounce rates and improve user satisfaction. Compress images, minify code, and leverage caching techniques to provide a swift and responsive browsing experience.
Compelling Call-to-Actions
Strategically place compelling call-to-actions (CTAs) throughout your website to guide visitors towards desired actions. Use persuasive language and visually appealing buttons to entice users to take the next step.
Captivating Content
Create engaging and informative content that speaks directly to your target audience. Utilize storytelling techniques, incorporate relevant keywords, and provide valuable insights to captivate visitors and encourage them to explore further.
Implementing SEO Strategies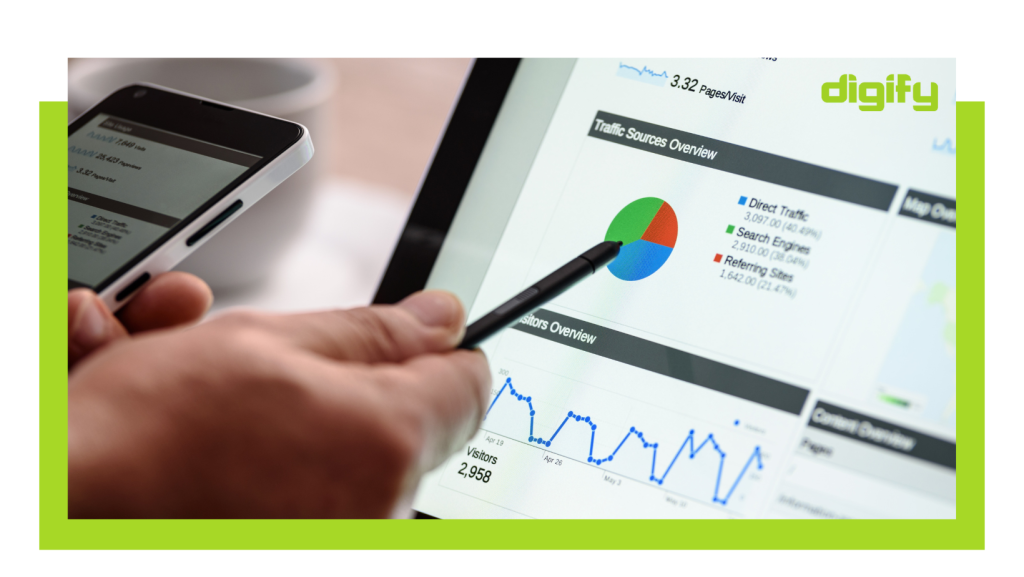 Search engine optimization (SEO) is crucial for driving organic traffic and generating high-quality leads. Implement the following SEO strategies to enhance your website's visibility and attract your target audience.
Keyword Research and Optimization
Thorough keyword research allows you to identify the terms and phrases your target audience is using to find solutions. Incorporate these keywords strategically within your website's content, meta tags, headings, and URLs to improve organic search rankings.
On-Page SEO
Optimize individual pages by optimizing meta tags, headings, and content structure. Craft unique and engaging meta titles and descriptions that entice users to click through from search engine results pages (SERPs).
Off-Page SEO
Build high-quality backlinks from reputable websites to establish authority and improve your website's search rankings. Engage in guest blogging, influencer outreach, and social media promotion to boost your off-page SEO efforts.
Leveraging Social Media
Social media platforms provide an excellent opportunity to connect with your target audience and amplify your brand's reach. Leverage the power of social media to attract and engage potential leads.
Building a Strong Social Media Presence
Identify the social media platforms most popular among your target audience and establish a strong presence. Regularly post engaging content, interact with your followers, and build relationships with potential leads.
Engaging with Your Audience
Engagement is key on social media. Respond promptly to comments, messages, and mentions. Encourage discussions, ask questions, and create interactive content that sparks conversations and encourages sharing.
Utilizing Lead Capture Techniques
Capturing leads directly from your website is crucial for sustained lead generation. Implement the following techniques to capture valuable contact information from your visitors.
Landing Pages
Create dedicated landing pages that focus on specific offers or promotions. Optimize these pages for conversion, including clear and concise forms that capture essential contact details.
Opt-In Forms
Strategically place opt-in forms throughout your website to encourage visitors to subscribe to your email list or receive valuable content. Use persuasive language and offer incentives to increase opt-in rates.
Pop-ups and Exit Intent
Deploy exit-intent pop-ups and targeted pop-ups to grab visitors' attention before they leave your website. Offer exclusive discounts, downloadable resources, or additional content to entice them to provide their contact information.
Nurturing and Qualifying Leads
Once you've captured leads, it's essential to nurture and qualify them to guide them through the sales funnel effectively.
Email Marketing
Develop an email marketing strategy that provides value to your leads. Send personalized and relevant content that addresses their pain points and showcases the benefits of your products or services.
Marketing Automation
Implement marketing automation tools to streamline lead nurturing processes. Automate email workflows, segment your leads based on their interests and behaviors and deliver personalized content at scale.
Analyzing and Adjusting
To continuously improve your lead generation efforts, analyze your data and make data-driven adjustments.
Tracking and Measuring
Use analytics tools to track key metrics such as website traffic, conversions, bounce rates, and email engagement. Analyze the data to identify areas for improvement and optimize your lead generation strategies.
A/B Testing
Conduct A/B tests to compare different variations of your website, landing pages, and email campaigns. Test headlines, CTAs, layouts, and design elements to identify the most effective approaches for generating high-quality leads.
Conclusion
With the right strategies in place, your website can become a powerful lead generation machine. By understanding your target audience, optimizing your website, implementing SEO strategies, leveraging social media, utilizing lead capture techniques, and nurturing leads, you can outsmart the competition and generate a flood of high-quality leads.
FAQs
Q1. How long does it take to generate high-quality leads through a website? Generating high-quality leads is an ongoing process that requires time and consistent effort. The timeline may vary depending on factors such as your industry, target audience, and the effectiveness of your lead generation strategies.
Q2. What is the role of content marketing in lead generation? Content marketing plays a vital role in lead generation by providing valuable and informative content that attracts and engages potential leads. High-quality content establishes your authority and builds trust with your target audience.
Q3. How can I measure the quality of leads generated through my website? To measure the quality of leads, you can track metrics such as conversion rates, engagement levels, and the number of qualified leads that progress further down your sales funnel.
Q4. What are some effective ways to nurture leads? Nurturing leads involves providing relevant and personalized content, utilizing email marketing campaigns, and employing marketing automation tools. Building relationships and addressing the specific needs of your leads are also key elements of effective lead nurturing.
Q5. How often should I analyze and adjust my lead generation strategies? Regularly monitoring and analyzing your lead generation efforts is crucial. It's recommended to review and adjust your strategies periodically, based on the insights gained from tracking and analyzing your data.
Then, you are interested in starting it? Discuss it for free with us especially for you before the end of July 2023. Let's contact us to start a profitable website. Now is the time!