sera green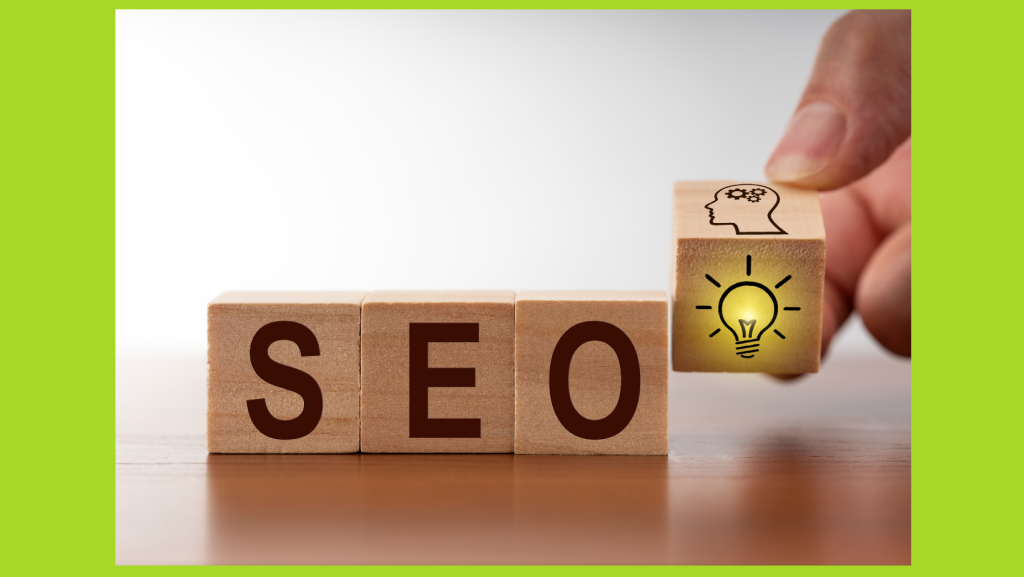 Introduction
Welcome aboard, fellow digital travelers! In this vast online landscape, where search engines are the compass and keywords are the stars, we embark on a journey to unravel the secrets of SEO strategies for travel websites. Whether you are a seasoned wanderlust-driven blogger or a travel agency looking to spread your wings across the digital realm, this article is tailor-made to be your trusty guide.
Understanding Your Audience: Navigating the Demographics
Before we unfurl our SEO map, let's set our course by understanding the passengers on this expedition – your audience. Picture this: you have a vibrant travel website showcasing breathtaking destinations, but without knowing your audience, it's like embarking on a journey without knowing your fellow travelers.
So, set sail by exploring your audience's demographics, interests, and knowledge level. Are they thrill-seekers yearning for adrenaline-pumping adventures, or leisure travelers seeking idyllic escapes? Understanding their preferences will allow you to tailor your content to their needs, making it resonate like a heartfelt travel memoir.
Crafting Your Captivating Headline: The Gateway to Readership
Ahoy there! Before we set sail into the depths of SEO, let's talk about the North Star of our digital voyage: the headline. Much like a compass, your headline guides readers to your treasure trove of travel content. Make it clear, concise, and intriguing to entice readers to embark on this thrilling expedition with you.
Imagine a headline that reads: "Unraveling Hidden Gems: The Ultimate Travel Guide to Offbeat Destinations." This magnetic title instantly sparks curiosity, inviting readers to explore the untrodden paths with you. Remember, a powerful headline can make all the difference between sailing high on the waves of readership or being lost at sea.
Plotting the Course: SEO Strategies for Travel Websites
Now that our compass points north, it's time to chart our course with SEO strategies customized for travel websites. These SEO lighthouses will illuminate your path to search engine visibility and, ultimately, online success.
1. Navigating the Sea of Keywords: An Anchor for SEO
Picture this: keywords are like stars guiding lost travelers. To ensure your travel website doesn't drift aimlessly, anchor your content with relevant keywords. Brainstorm LSI keywords – those closely related to your primary keywords – and weave them into your headings and subheadings.
For example, if you're writing about "Adventure Travel in Costa Rica," LSI keywords like "extreme sports in Costa Rica" or "adrenaline-pumping activities" will enhance your content's search engine visibility. Remember, like a skilled captain, strategically scatter these keywords throughout your content to guide search engines to your virtual shore.
2. Sail with Engaging Content: Captivating Stories on the High Seas
Ahoy, mateys! Picture this: you're aboard a magnificent ship with a crew of passionate storytellers. Your content is the wind in your sails, propelling you toward the shores of engagement. So, craft compelling narratives that whisk readers away to distant lands, like captivating tales of backpacking through the Amazon rainforest or snorkeling in the Great Barrier Reef.
Remember, storytelling hooks readers like a mesmerizing siren's call. Engaging content will make your audience feel like they are part of your epic journey, fostering a deeper connection that keeps them coming back for more.
3. Smooth Navigation: Streamlining User Experience
Avast, landlubbers! Just as a skilled navigator reads the stars, your website visitors follow digital constellations to explore your content. Ensure smooth navigation through clear menus and intuitive user interfaces. Your website should be as easy to navigate as a well-charted course.
Create a sitemap to guide your digital explorers, enabling them to find what they seek without getting lost in the vast ocean of information. Simple and logical navigation will keep your visitors aboard, sailing smoothly from one page to the next.
4. Anchoring Authority: Becoming the Captain of Expertise
All hands on deck! Establishing your expertise is like hoisting the sails of authority. Search engines respect and reward authoritative sources, so position yourself as the captain of travel knowledge.
Publish well-researched articles, supported by data, studies, and credible sources. Collaborate with influencers or fellow travel experts to strengthen your website's credibility. The more you showcase your expertise, the higher you'll climb in the search engine rankings, steering your website to the shores of success.
5. Lighthouse of Backlinks: Navigating the Web of Connections
Ahoy, fellow adventurers! Much like a lighthouse guiding ships to safety, backlinks guide internet wanderers to your digital harbor. Earn quality backlinks from reputable websites, like Wikipedia, to signal your website's reliability to search engines.
Build a network of connections with travel bloggers, travel agencies, or travel-related organizations. As these backlinks light up like stars in the night sky, your website's search engine visibility will shine brighter than a full moon over the ocean.
6. Speed Sailing: Swift Loading Times for Optimal Performance
Hoist the sails! In the digital world, speed is the wind that propels your website to success. No sailor likes to wait endlessly for a ship to set sail, and similarly, internet users expect swift loading times.
Optimize your website's speed by compressing images, leveraging browser caching, and choosing a reliable hosting provider. Smooth and swift performance will keep your visitors aboard, preventing them from abandoning ship due to slow-loading pages.
7. Mobile-Friendly Compass: Navigating the Tides of Mobility
Land ho! In this mobile era, travelers navigate the seas of the internet using their handheld compasses – their smartphones. Ensure your travel website is mobile-friendly, as search engines favor responsive and mobile-optimized sites.
Picture this: a seamless mobile experience ensures your audience can explore your content with ease, whether they're on a sandy beach or cruising through bustling cities. Embrace mobile-friendliness, and your website will stay afloat amidst the rising tides of mobile users.
8. Social Media Sailors: Nurturing the Crew of Followers
Ahoy, social media sailors! Picture this: your crew of loyal followers is like a fleet of enthusiastic travelers spreading the word about your website. Engage with your audience on social media platforms, sharing captivating travel tales and striking visuals.
Encourage user-generated content, like travel photos and stories, to create a vibrant community of digital explorers. As your social media sails catch the wind of shares and retweets, your website's visibility will surge like a rising tide.
9. Taming the Storm of Duplicate Content: The Plague of Plagiarism
Batten down the hatches! Picture this: duplicate content is a storm that can wreak havoc on your website's search engine rankings. Ensure your content is original and not a copycat of other websites.
If you publish guest posts, make sure they are exclusive to your website or properly attributed to the original authors. Raise the flag of originality, and search engines will reward you with smoother sailing through the ranks.
10. Weathering Algorithm Changes: The Ever-Changing Seas
Landscapes may change, tides may shift, and algorithms will evolve. Picture this: your SEO strategies are like a sturdy ship built to withstand the tempests of algorithm changes.
For that, make Digify your travel website development partner. Contact Digify contact, for your first consultation to make things easier. Now!