sera green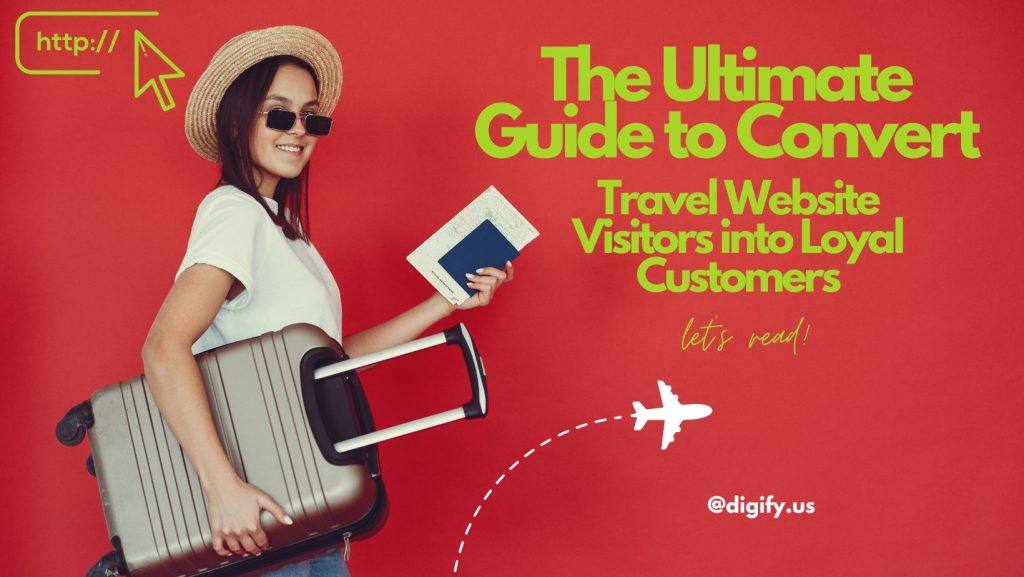 The Mobile-Friendly Guide to Converting Travel Website Visitors into Customers
In today's digital age, having a mobile-friendly travel website is crucial to attract and retain customers. With the increasing number of people using their smartphones and tablets to access the internet, it's essential for travel businesses to optimize their websites for mobile devices. However, merely having a mobile-friendly site isn't enough. To truly succeed, you must also focus on converting those visitors into loyal customers. In this comprehensive guide, we'll explore effective strategies to turn your travel website visitors into lifelong brand advocates.
1. Optimize Website Responsiveness
The first step in converting visitors into customers is ensuring that your travel website is fully responsive. Your website should adapt seamlessly to various screen sizes, whether it's a desktop computer, smartphone, or tablet. A responsive design provides a user-friendly experience, making it easy for visitors to navigate through your site and find the information they need. A positive user experience leads to increased engagement and higher chances of conversion.
2. Streamline Website Navigation
A clear and intuitive navigation system is essential for guiding visitors through your travel website. Implement a well-organized menu that highlights essential sections such as destinations, accommodation, activities, and booking options. Avoid overwhelming visitors with too many options; instead, create a straightforward and streamlined user journey that leads them from the homepage to the conversion point.
3. Compelling Call-to-Actions
Strong and persuasive call-to-actions (CTAs) encourage visitors to take the next step in their customer journey. Use action-oriented phrases such as "Book Now," "Explore Our Offers," or "Get Your Discount Today." Place these CTAs strategically throughout your website, including on landing pages, tour descriptions, and pricing pages. By making it clear what action you want visitors to take, you increase the likelihood of them converting into customers.
4. High-Quality Visual Content
In the travel industry, captivating visuals play a crucial role in inspiring potential customers. Utilize high-quality images and videos that showcase the beauty of the destinations you offer. Incorporate user-generated content, such as travel photos and reviews, to build trust and authenticity. Mobile users often prefer visual content due to its ease of consumption, so make sure your website is visually appealing and engaging.
5. Offer Personalized Experiences
Customization and personalization are powerful tools to boost customer conversion rates. Use data from user behavior, location, and preferences to provide personalized recommendations and offers. Tailor content and offers based on the user's previous interactions with your website to make them feel valued and understood.
6. Mobile-Friendly Booking Process
Simplify the booking process for mobile users by implementing a mobile-friendly booking system. A lengthy and complicated booking process can discourage potential customers from completing their reservations. Ensure that the entire booking process, from selecting the travel dates to making the payment, is streamlined and easy to follow on mobile devices.
7. Leverage Social Proof
Integrate social proof elements into your travel website to build trust and credibility. Include customer reviews, testimonials, and ratings for your tours, accommodations, and services. Positive social proof creates a sense of security for potential customers and motivates them to take action.
8. Provide Exceptional Customer Support
Offering excellent customer support is vital for any business, especially in the travel industry. Provide multiple channels for customers to get in touch, such as live chat, email, or phone support. Respond promptly to inquiries and address any issues or concerns. Happy customers are more likely to become repeat customers and refer others to your website.
Conclusion

In conclusion, a mobile-friendly travel website is essential for attracting and retaining customers in today's digital world. By optimizing your website's responsiveness, navigation, and call-to-actions, you can improve conversion rates significantly. Additionally, using high-quality visuals, personalized experiences, and social proof will build trust and credibility with your audience. Remember to streamline the booking process and offer exceptional customer support to create a positive customer experience that encourages repeat business. Implement these strategies and watch your travel website visitors transform into loyal and satisfied customers.
Percayakan
---