sera green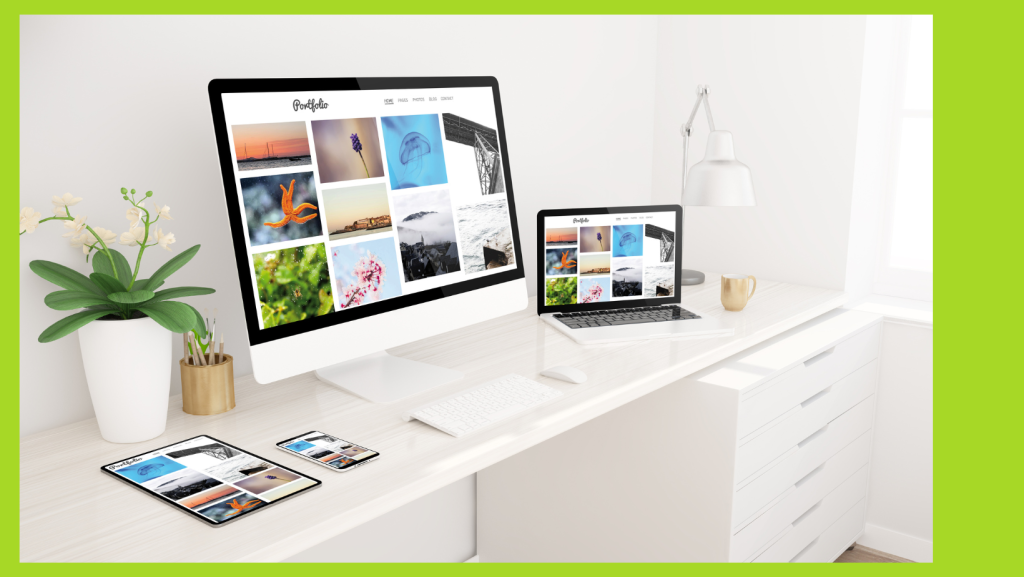 In our fast-paced world, where adventures beckon and new horizons await, travel has become an integral part of our lives. With the rise of technology, the way we plan our journeys has evolved significantly. One of the game-changers in this realm is the concept of mobile responsiveness in travel websites. Imagine having the power to access all the information you need right at your fingertips, whether you're exploring the bustling streets of a foreign city or lounging on a tranquil beach. In this article, we'll delve into why mobile responsiveness is not just a feature, but a necessity for travel websites.
1. Understanding Mobile Responsiveness
Have you ever visited a website on your mobile device only to find that the text is too small to read or the layout is all jumbled up? That's where mobile responsiveness comes into play. It's the art of designing websites that adapt and look just as stunning on your smartphone or tablet as they do on your desktop.
2. The Mobile-First Revolution
With more people accessing the internet through their mobile devices, the mobile-first approach has become a trendsetter. Travel websites that prioritize mobile users offer a streamlined experience, making travel planning on the go a breeze.
3. Seamlessly Planning Your Journey
Picture this: You're sipping your morning coffee and decide it's time for a vacation. With a mobile-responsive travel website, you can explore destinations, check flights, and book accommodation—all from the comfort of your couch.
4. Visual Delights: Images and Videos
A well-crafted travel website is a visual masterpiece. High-resolution images and captivating videos of exotic locales not only inspire wanderlust but give you a sneak peek into what your adventure holds.
5. User-Friendly Experience
Ever been frustrated by a website's complex navigation? Mobile responsiveness ensures that buttons are easy to tap, forms are simple to fill, and information is organized for a seamless experience.
6. Responsive Booking and Itineraries
Gone are the days of printing out tickets and itineraries. Mobile-responsive travel websites allow you to make bookings and access your travel plans at any time, eliminating the hassle of carrying around stacks of paper.
7. Navigating with Ease
Lost in an unfamiliar city? A mobile-responsive map can be your guiding light. Access interactive maps, find local attractions, and navigate like a local with the power of your device.
8. Connection on the Go
Staying connected while traveling is crucial. Mobile-responsive travel websites often provide information about local SIM cards, Wi-Fi hotspots, and connectivity options, ensuring you're never off the grid.
9. Trust and Credibility
A travel website that looks polished and functions flawlessly on mobile devices instills confidence. It reflects a dedication to providing value and convenience to users, fostering trust and credibility.
10. Loading Speed: A Make or Break Factor
In a world where time is of the essence, slow-loading websites can be a major turn-off. Mobile-responsive travel websites are optimized for speed, ensuring you get the information you need swiftly.
Frequently Asked Questions
Q1: Why is mobile responsiveness important for travel websites?
A1: Mobile responsiveness ensures that travelers can easily access and navigate a website on their smartphones or tablets, enhancing the overall user experience.
Q2: How does mobile responsiveness improve journey planning?
A2: It allows users to research destinations, book flights and accommodations, and access travel information seamlessly from their mobile devices.
Q3: Can I trust the information provided on mobile travel websites?
A3: Yes, mobile-responsive travel websites that appear well-designed and functional instill trust and credibility, indicating a commitment to user satisfaction.
Q4: Are mobile-responsive websites faster to load?
A4: Absolutely. Mobile-responsive websites are optimized for speed, ensuring that users can access the information they need quickly, even while on the go.
Q5: Can I navigate using maps on mobile travel websites?
A5: Yes, many mobile-responsive travel websites offer interactive maps and navigation features, helping travelers find local attractions and navigate unfamiliar areas.
In conclusion, the rise of mobile responsiveness has transformed the way we plan our journeys. Travel websites that adapt to our devices offer convenience, speed, and reliability. Whether you're booking a flight, exploring a new city, or sharing your experiences with fellow travelers, the mobile-responsive approach ensures that your travel adventure is just a tap away. Embrace the revolution, and embark on your next adventure with confidence, armed with the power of a mobile-responsive travel website.
Don't forget, contact Digify for your digital business consultation.