sera green
Embracing the digital era, we've seen a significant shift in event planning, particularly in the realm of invitations. Traditional paper invites are being replaced by their digital counterparts, favored by contemporary event planners for their convenience, cost-effectiveness, and limitless creative potential.
Choosing the right digital invitation vendor,
Choosing the right digital invitation vendor, especially one that aligns with your event's needs, is crucial. The ideal vendor not only enhances your event experience but also leaves a memorable impression on your guests. To assist you in identifying the perfect digital invitation vendor early on, we've curated a list of essential tips and factors to consider
1. Expertise and Customization Options: Look for a vendor who specializes in digital invitations and possesses a diverse range of customization options. Each event is unique, and your invitation should reflect its essence. The vendor should offer a variety of templates, designs, fonts, and color schemes to match your event's theme and style. Additionally, the ability to incorporate personalized elements such as photos, videos, or interactive features can add an extra touch of creativity and excitement.
2. User-Friendly Interface and Accessibility: A user-friendly interface is crucial to ensure a seamless and hassle-free invitation creation process. The vendor's platform should be intuitive and easy to navigate, allowing you to effortlessly design and customize your invitations. Accessibility is also key, as you'll want to choose a vendor whose digital invitations can be easily accessed across different devices and platforms, including smartphones, tablets, and computers.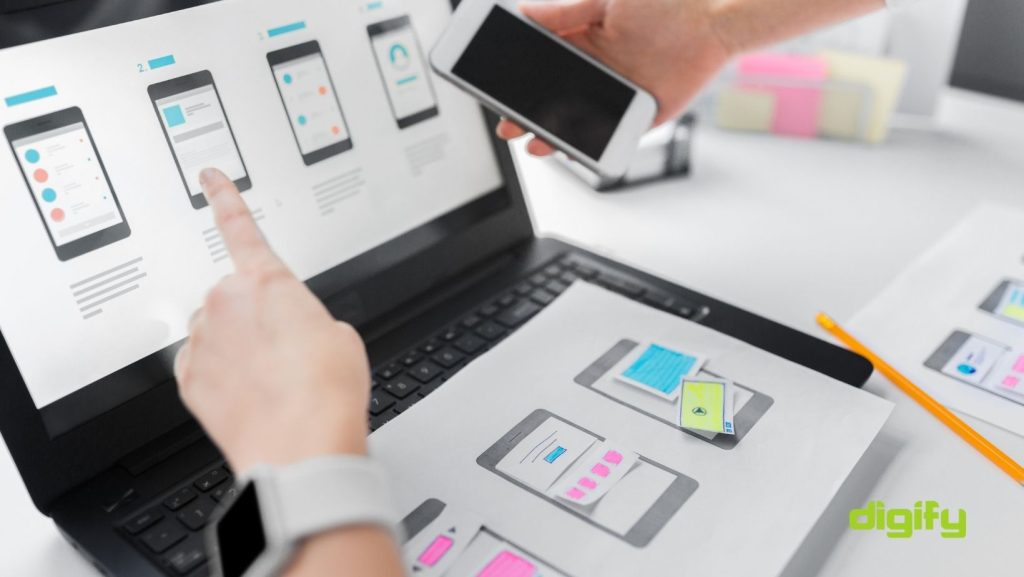 3. RSVP Management and Tracking: An excellent digital invitation vendor should provide robust RSVP management tools. The ability to track RSVPs, send reminders, and manage guest lists can save you time and effort. Look for features like automatic RSVP notifications, customizable RSVP forms, and real-time guest updates. Streamlining the RSVP process will enable you to stay organized and ensure a smooth guest experience.
4. Integration with Social Media and Event Platforms: In today's interconnected world, leveraging social media platforms and event management tools can amplify the reach and impact of your event. Seek a digital invitation vendor that allows seamless integration with popular social media platforms, such as Facebook, Instagram, or LinkedIn. Furthermore, integration with event management platforms like Eventbrite or Meetup can simplify ticketing, registration, and overall event coordination.
5. Data Security and Privacy: With the increasing importance of data security and privacy, it's crucial to choose a digital invitation vendor that prioritizes safeguarding your information and your guests' data. Ensure the vendor employs industry-standard security measures, including encryption, secure servers, and data backup protocols. A commitment to protecting sensitive information demonstrates professionalism and instills trust among your event attendees.
6. Customer Support and Reviews: Before finalizing your decision, take a moment to review the vendor's customer support services and user reviews. Excellent customer support is vital in case you encounter any issues or require assistance during the invitation creation process. Look for testimonials and reviews from previous clients to gauge the vendor's reliability, responsiveness, and overall customer satisfaction.
Remember, the digital invitation you choose sets the tone for your event and leaves a lasting impression on your guests. By following these pro-tips and carefully considering the essential factors, you'll be equipped to choose the ultimate digital invitation vendor, ensuring a memorable and seamless experience for everyone involved.
DIGIFY, as a leading provider of digital technology services, is your ultimate partner for digital event invitations. Leveraging our advanced technology and creative prowess, we transform your event invitation process into a seamless, engaging experience. Our solutions are not just about sending invites; they're about creating memorable first impressions. With DIGIFY, you get to enjoy a blend of convenience, customization, and cost-effectiveness. We ensure your digital invitations stand out, resonate with your audience, and set the tone for your event. Trust DIGIFY to elevate your digital invitation game, making your events unforgettable right from the start.